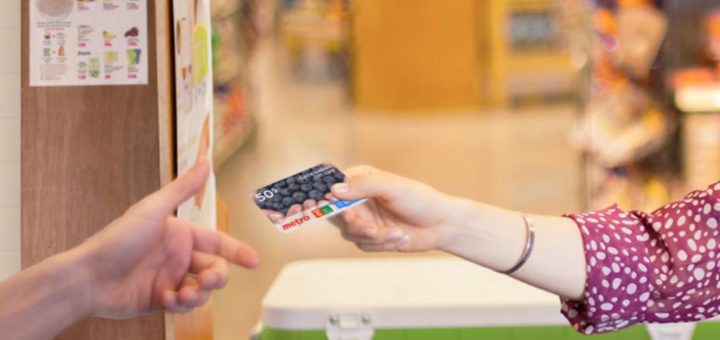 FundScrip is Canada's most successful gift card fundraiser, with over $18 million raised since 2004 and over 180 participating retailers.
How does it work?
FundScrip is a Canada-wide fundraising program where supporters for a cause or a charity (such as the Adam Beck School Council) use gift cards to pay for their shopping (whether gifts or everyday expenses such as groceries, gas, home & garden, entertainment, restaurants, and more). Each purchase automatically includes a donation to the cause from the respective retailer (and there are over 180 participating retailers!). Really, all supporters are asked for is to change their method of payment!
Here is an example: when you buy a $100 gift card to a participating spa for someone special (or for yourself), you receive a $100 gift card AND Adam Beck School Council receives $12 (12%). Everybody wins!
With an extensive and growing selection of retailers from a wide variety of categories, everyone is sure to find their favourites. This makes it easy to pay for your day-to-day purchases with gift cards instead of cash, credit or debit.
How to purchase
Visit FundScrip, click on "Support a Group", enter code 23TCSY (for Adam Beck), sign in, select your desired retailer, pay for the gift card, which will be delivered within days OR fill in an  Order Form   (print copies can be found in the Office) and return it with a cheque by the order date deadline and… happy shopping!
Recent FundScrip announcements
Read here the most recent announcements about FundScrip orders.
Questions?
FundScrip Committee:   fundscrip@adambeckcouncil.ca