Be a Buddy + Spirit Gear
Wednesday, April 10th is the Day of Pink. As we have in the past, the Adam Beck School Council Spirit Committee will be selling pink "Be A Buddy Not A Bully" shirts to encourage Adam Beck pride and celebrate diversity.
Pink shirts are available for purchase via Munchalunch for $10 (click the "fundraising open tab at the top of the page). Sales end Thursday February 28th, with delivery the first week of April.
Sizes available:
Youth XS, S, M, L, XL
Adult S, M, L, XL, 2XL ($13), 3XL ($13)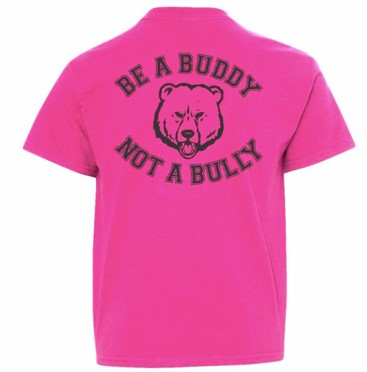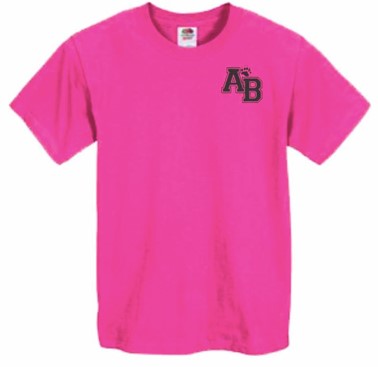 We have also made available Adam Beck branded mugs ($10), key tags ($5) and water bottles ($5).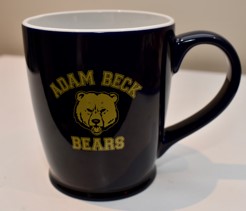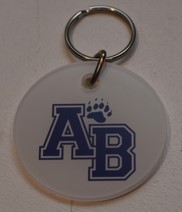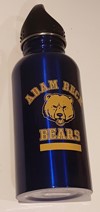 Questions? Email spirit@adambeckcouncil.ca
Day of Pink is the International Day against Bullying, Discrimination, Homophobia, Transphobia, and Transmisogyny across the world (http://dayofpink.org)
The Day of Pink was started in Nova Scotia in 2007 when two Grade 12 students saw a Grade 9 student who wearing a pink shirt being bullied on the first day of school. Bullies harassed the boy, called him a homosexual for wearing pink and threatened to beat him up. The two Grade 12 students – David Shepherd and Travis Price bought and distributed 50 pink shirts and encouraged peers to arrive to school wearing pink.
The result was that the school took a stand and began working together to prevent bullying.
We invite students, staff and parents to take a stand against bullying, celebrate diversity and challenge gender stereotypes by wearing a pink shirt in their workplaces, schools and communities. The Day of Pink is a symbol, a spark, that empowers and inspires youth across the world to create amazing social change!