Kids Have Stress Too!
For parents who have children 4-9 years old
A two session program that helps parents to better understand stress in children
(2 hours each session)
The workshop covers: • What is "stress" for your children? • How does stress affect your children? • How to help your children cope with stress and build their ability to self-regulate.

There are many reasons why children experience stress. This program will help you learn effective ways to support your children deal with stress. It is facilitated by a Toronto Public Health Nurse. There is no charge to attend this group; however you need to call to register.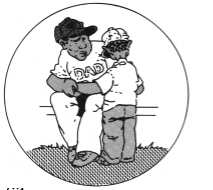 Dates: April 15 & 29, 2019 Time: 6:30- 8:30 pm Place: Adam Beck Public School      
To register, email: school.council@adambeckcouncil.ca           
Toronto Public Health is committed to making the workshop accessible and accommodating disability-related needs.

If you require accommodation, please contact Voula Varsamidou at 416-397-4796 by April 10, 2019